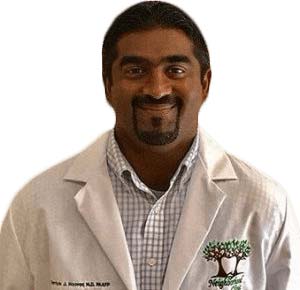 Board Certifications: North Carolina Medical Board, American Board of Family Medicine
Specialty: Family Medicine
Dr. Derrick Hoover is Board Certified by the American Board of Family Physicians and is a Member of the American Academy of Family Physicians, further he is also a Fellow of the American Academy of Family Physicians. ("The Degree of Fellow recognizes AAFP members who have distinguished themselves among their colleagues, as well as in their communities, by their service to family medicine, by their advancement of health care to the American people, and by their professional development through medical education and research.") He is licensed to practice medicine in North Carolina and New York. Dr. Hoover completed Residency in Family Medicine at Genesys Regional Medical Center/Michigan State University.
He was recognized by vitals in 2016 and was awarded the 2016 Vitals Patient Choice Award as well as the Vitals Patient's Choice Award. He was also recognized by American Registry in 2017 as one of "America's Most Honored Professional – top 10%".
He has special interest in diabetes, comprehensive/preventative care, skin biopsies/cryotherapy and population health. He also evaluates and treats Hepatitis C.
If you would like to schedule an appointment you can either give us a call at 919-557-6667 or by filling out our form today!